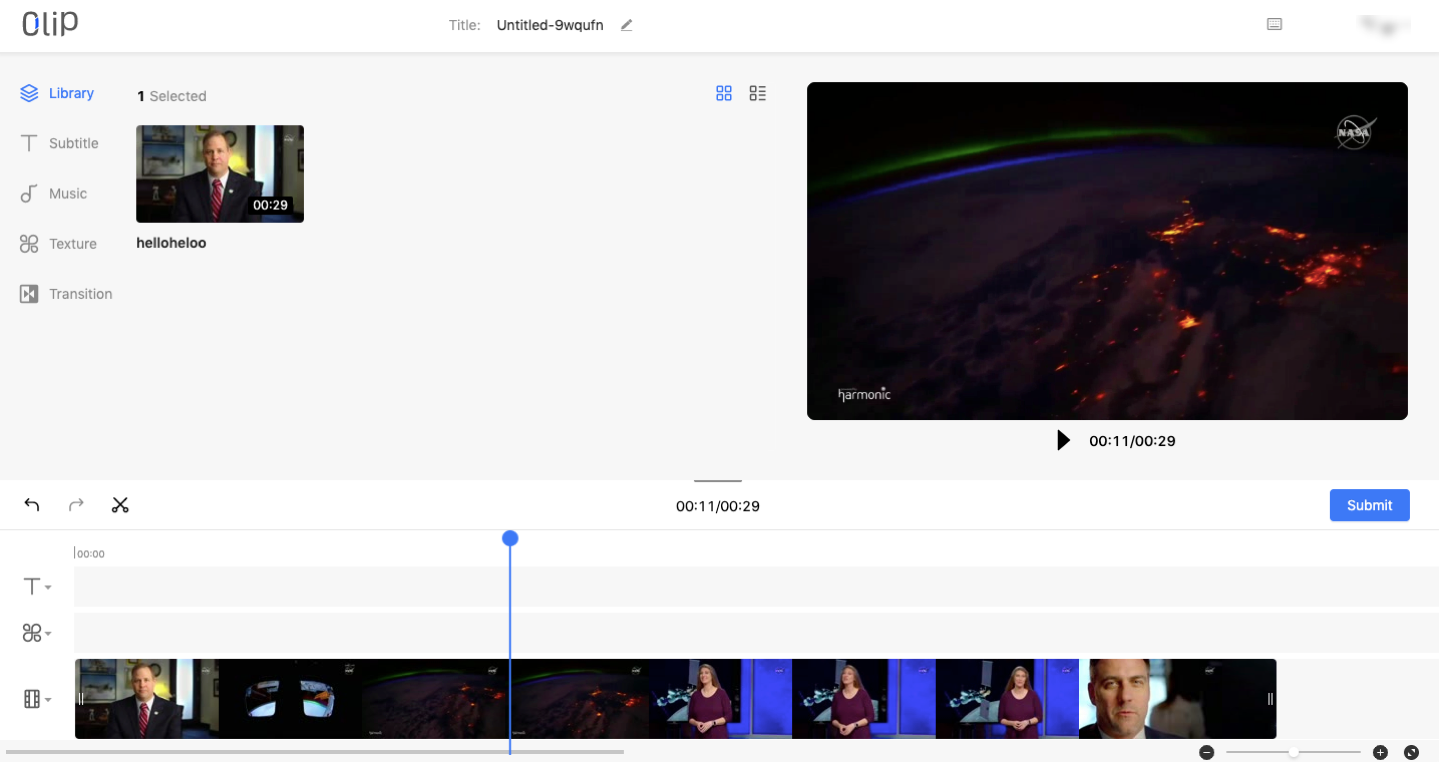 Trim & cut
Trim videos to remove unwanted parts and reduce videos to their most important sections.
Split & combine
Cut longer videos into smaller snippets, delete unwanted parts and only keep what you like. You can also combine multiple clips into 1 longer video.
Flip & mirror
Flip and mirror videos both horizontally and vertically.
Rotate
Rotate videos clockwise by 90 and 180 degrees.
Crop
Crop your video so that only a segment of the original frame. Preserve the video's aspect ratio or crop to fill the screen.
Add audio, textures
Add still textures to your edit or adjust audio levels to your heart's content – add multiple audio tracks, or mute or replace audio completely.
Add text, titles & supers
Add in text, slides and change font, size and color - position text anywhere on the frame.
Balance colors
Balance colors manually, add backgrounds and adjust opacity on colored video overlays.
Use filters & transitions
Filters give your edit a consistent look and feel. Add transitions and fades to create the perfect video slideshow.